How to impress a Board Headhunter and why you should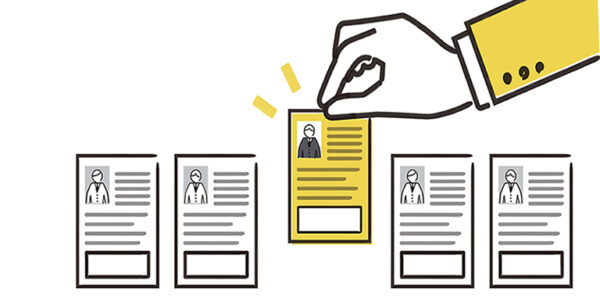 Recruitment firms will not be of value to everyone looking to obtain a board seat. However, if you are pursuing a significant board role, you will most likely be dealing with headhunters at some stage in your Board Career. If your aspirations are a little lower, you may never, or seldom, work with a recruitment firm during the board appointment process. You should still ensure that you are prepared for the day that you do.
Why aspiring Board Directors should impress Board Headhunters
Like any good consultant, board recruiters have opinions and are paid to provide those opinions. Board recruiters will never shy away from giving their advice on who their clients should appoint when asked or, at the very least, guide the decision-making process. In most cases, when asked, they will back one of their candidates in particular. Who that is often depends on who impresses them the most. Organizations trust their opinion; after all, that is what they are paying for. So, the question is not why, but how to impress so that they recommend you above other candidates?
How to ensure you do impress Board Recruiters
Many search firms have established databases with thousands of candidates. You should never assume that because they have your Board CV  that they know or remember you. It is highly likely they don't. For this reason, you should connect with them personally (though not necessarily face to face).
I recommend doing this not only when they are handling a board opportunity you are interested in. Instead, be proactive and arrange meetings with all the significant board search firms to introduce yourself. Be warned; board recruiters are often people that many want to speak with, so manage your expectations accordingly and be prepared for knockbacks. You should also not expect to come out of these types of meetings with an offer. The objective here is to strengthen the relationship and provide confidence for them to recommend you in the future. Further, serendipity happens. 
Not convinced? Put yourself in their shoes. What if you were asked to recommend someone you had never spoken to, met, or didn't know at all? Would you? I am guessing the answer is no.
Nurture but do not annoy
Once you have generated a relationship with a board recruiter, you should keep in regular but not annoying contact. To do this effectively, you must learn what they are attracted by. Some simple ways to stay in touch include emailing articles that you think might interest them, connecting and interacting with them on LinkedIn or providing them with summaries when things in your professional life change. They might not have a board opportunity available at that time, but you are more likely to hear from them by staying in touch when they do.
This process does require balance as you do not want to be perceived as needy or annoying.  You do not need to be their best friend; the goal is to have them genuinely like you. If they like you, they are more likely to recommend you to their clients and think of you first when opportunities arise.
When having these conversations, you need to be prepared to be asked, "What type of board roles are you looking for?" You to be clear in your mind about what types of board roles you wish to obtain and organizations you aspire to. You need to know your value at board level, and you need to articulate it via your Board Pitch. During my Board Appointment Coaching Program, I will comprehensively show you how to do this and more.
About the Author
David Schwarz is CEO & Founder of Board Appointments. He has over a decade of experience in putting people on boards as an international headhunter and recruiter. He has interviewed hundreds of directors and placed hundreds into some of the most significant public, private and NFP director roles in the world.