Networking can unlock board career opportunities – get yours in order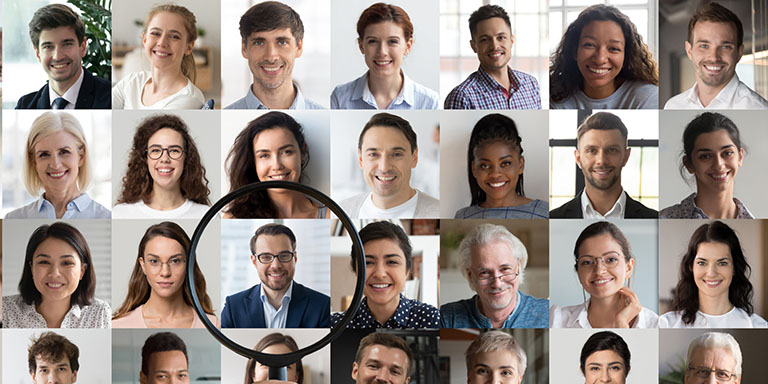 Your unique network of business, professional and personal contacts, is one of the most valuable assets you hold for potential boards. A properly curated nourished network can truly work wonders for your career unlocking ideal board career opportunities.
Previously I discussed the 4 keys to developing professional connections. Once you have mastered these skills, you need to focus on the value of those connections when seeking board career opportunities. This is when my clients often discover that their networks and connections are stale, shallow and lack diversity. It is important to get in front of this challenge now and make a commitment to build and nurture your networks on a regular basis.
Get your networks in order now to develop board career opportunities
You can start by doing any or all of the following steps to expand and nurture your contacts:
Step 1 – Upgrade and build your contact list
Start with a simple list of who you know?
Begin by listing all of your current and past business, professionals or educational connections. The people you used to work with, the alumni of those organizations, old university friends, people you have done business with, professional organizations you are part of, current or past board and committee members you served with.
Next focus on personal connections, including community activities and organisations. The key here is not to limit yourself to just close personal connections, as more often than not it will be the more removed connections that lead to board career opportunities.
Collect and compile contact information in one place
Start a blank spreadsheet and add your new list. Next start compiling their contact details, email, phone number and LinkedIn address. Often you can do this via LinkedIn or even utilising services like rocketreach. I recommend you also add notes about the context of the relationship, common organizations, interests and contacts, This information is vital later when reaching out or reconnecting with them. Next source contact lists you have already established and add them to the spreadsheet.
Qualify your Contact List
Once collated, grade the 'quality and depth' of the relationship you have with each contact. A simple "A, B, C" ranking will suffice. An "A" contact is someone you feel is definitely an advocate or champion of yours – someone who, without question, will have great things to say about you. "C" contacts are individuals whom you do not know very well at all and "B" contacts are those who you know fairly well or very well but are not necessarily individuals you'd consider advocates or champions. Next, go through the process again grading them based on the value you believe they have to unlock board career opportunities. They may be in the right circles to hear about board opportunities or are happen to introduce you to those who do.
Step 2 – Connect with the right approach
Set goals to initiate contact
Regardless of whether those on your list are graded A, B or C on quality and value set yourself a clear goal to contact everyone on your list within a reasonable amount of time. 30 days is a good place to start. Make your goal achievable, but don't drag it out.
Connect, but don't mention board career opportunities
The purpose of this exercise is to build, nurture and re-evaluate your connections. For some, this will be really easy to do. For others connections may be new or stale, to the task may feel a bit awkward, to begin with. There are a number of easy ways to start or re-start a relationship with LinkedIn being the preference. A simple, "I just came across your profile on LinkedIn and realised we weren't connected," could be a good way to begin.
Once you establish or re-established contact with your network, the next step is to maintain ongoing contact. You should also adjust your quality and quantity ratings in your spreadsheet and maintain relevant notes.
The long term goal of this exercise is about positioning yourself for potential board career opportunities or contacts they may have access to. This approach relies on your approaches to seem inauthentic. To achieve this, you need to make sure your motivation is right and make sure you take a genuine interest (before your own interests) in what they are doing, their challenges and their needs. This is where those notes in your spreadsheet are essential. Also, work on developing a 'how can I help' approach.
Step 3 – Nurture and keep in contact
If more than 50% of all board appointments occur via personal connections, the more regularly your network contacts hear from you, the better your chances of staying on their radar. In doing so, you will remain the "front of mind" of people when a board career opportunity arises. Schedule short but regular sessions in your diary to spend on this task. Don't let your hard work go to waste by letting your list go stale again.
This may mean, at times, manufacturing reasons to reach out or stay in touch. There are countless ways to do so. Some examples:
sending birthday or greeting cards
making personal introductions
referring to work/business opportunities
Invite them along to networking events with you (everyone needs a wingman anyway, right?).
Forward interesting articles you read.
Share your discovery of a new online resource, a new tool, app or website.
Congratulate them on their achievements/anniversaries.
Step 4 – Use LinkedIn regularly
LinkedIn is the best tool for you to connect with and stay connected. If you are not using it regularly, you should be. By following individuals, businesses and industry groups; not only will you be able to have conversations, but you will find plenty of reasons to do so. My tip here is not to just follow or lurk, make sure to participate by posting, sharing, commenting and messaging.
Step 5 – Do more to reach out
Whilst LinkedIn is the most appropriate resource for you to use to make and maintain networks, it may not always get the result you are looking for. Receiving another inmail via LinkedIn can lose its lustre. In these situations, consider picking up the phone, writing an email or doing something more personal.
In summary
You will be amazed at what board career opportunities a well-maintained network of personal connections can lead to. Don't overthink it, just do it. It all starts by investing some time developing your list and then chipping away at maintaining and nurturing your connections. Yes, this approach will most likely take time to see the results, but you can not predict how valuable one of those connections may be.
About the Author
David Schwarz is CEO & Founder of Board Appointments. He has over a decade of experience in putting people on boards as an international headhunter and recruiter. He has interviewed hundreds of directors and placed hundreds into some of the most significant public, private and NFP director roles in the world.