No board experience? What actions should you take?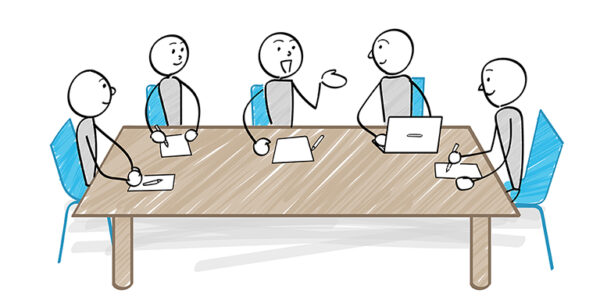 People often, wrongly or rightly, stall their pursuit of a board seat because they have no board experience. For some, this is an actual hurdle; for others, it is a perceived hurdle. If you are committed to gaining a board seat, there are ways to navigate these hurdles. Rest assured, everyone has to start somewhere. To do so, you need to be idealistic about what board roles you should pursue and clear about what you can offer.
You can take several actions to curtail the hurdle of having no board experience.
Action1: Review and reshape your board aspirations – be realistic
A key to gaining a board seat is ensuring you balance your board aspirations against the reality of what boards or organizations will appoint you. If you have no board experience, this balance is likely skewed and your aspirations unachievable. So make a plan to change this. You can and should still set realistic board aspirations that currently you may not be qualified for, but to get you there, consider some more realistic/achievable board roles. Can you use one role as a stepping stone to another?
Some organizations require more board experience from their board members than others, particularly those who operate in industries requiring high levels of compliance. If you have no board experience, avoid these organizations types of organizations.
Action 2: Identify your transferrable executive skills & experience, then identify what boards will value them
Not just those with existing board experience get appointed to board seats. A variety of skills and levels of professional experience are valued at board level. Organizations perform risk assessments and board matrices to identify the skills and abilities required to ensure the board has a sound structure. These needs can change over time, and adjust the board composition accordingly. Often the needs identified, and advocated for, are given more weight than board experience when recruiting a new board member.
The first thing to do is define your primary skill sets and experience. Then you need to determine what value they have at board level. It is critical here that you do not generalize. You must be specific, but at the same time, you need to be able to show strategic value. This is not an easy task; sometimes, asking for input from trusted colleagues helps. They often view you from a different perspective, pinpointing skills and achievements that you might miss. My advice is just to put pen to paper; the task and the results will evolve.
Not every organization is going to value every skill set, including yours. You need to research which industries, organizations, board types, and, ultimately, individual boards will value what you have to offer. Compile a list of target organizations. This is not a one-off task, as your list will change the more research you complete. You will need to keep up to date with relevant industry and economic news, as this may impact the value of the skills you offer.
Action 3: Articulate what you do have to offer a board
You now need to be able to articulate (formally and informally) your transferable skills and their value at the board level. The cornerstone is your board pitch. A board pitch is very different from your executive pitch. It must address how you can solve the board-level concerns or challenges an organization faces. Consider the primary drivers and responsibilities of boards in general or a specific board. They include (but are not limited to): risk, strategy, governance, innovation, sustainability, growth or influence. Ensure you include your strategic achievements and quantify them.
Articulating your board pitch with confidence takes practice; test it and believe it. Your board pitch should be included in your Board CV and LinkedIn profile. When applying for a board position, I recommend you include a Board Cover Letter. This document will also give you the opportunity to articulate what skills you have to offer the board.
Action 4: Start and commit to networking – no board experience is necessary
One thing you can action right now is – to start telling people that you are interested in a board seat. We know that 65% of people are appointed to a board seat through a personal or professional connection. If your first-level connections can't help you, they may be connected to others who can.
You need to work at building and nurturing your networks. Not only will networking allow you to access hidden board seats, but it may also open doors to opportunities that require no board experience. LinkedIn is the perfect tool for building and maintaining network connections. If you are not using it regularly, you need to. You should also follow target organizations, industry groups and individuals.
Action 5: Get board (or board-level) experience
In both your executive and board careers, experience matters, and it needs to be gained. You may think that you have no board experience, but have you considered if you have board-level experience? Have you reported to a board before? Have you sat on committees: internal or external? Have you presented to boards, consulted to board or produced board reports? If you have, you can use these experiences to provide evidence that you have some board-level experience. If not, you should look into these opportunities within and outside your current organization to gain board-level experience.
Another way to gain board experience is to serve on a not-for-profit or voluntary board or committee. Most of these boards and committees are well-governed, providing an engaging environment to gain experience. Often you will serve with highly experienced board members who are more than happy to show you the ropes. A word of warning here is that these roles are often time-consuming, and you may find yourself taking on tasks outside of the position. So it is crucial to select an organization or cause you are passionate about.
To Conclude
Whether or not you have board experience, a board appointment within 12 months should be your aspiration. If you have no board experience, that appointment may differ slightly from the one you first planned. Focus on what you can currently offer at board level and how you can gain board experience. How to gain a board position within 12 months is the goal of my Board Appointment Coaching Program. I provide you with the advice, process and insight to do so.
About the Author
David Schwarz is CEO & Founder of Board Appointments. He has over a decade of experience in putting people on boards as an international headhunter and recruiter. He has interviewed hundreds of directors and placed hundreds into some of the most significant public, private and NFP director roles in the world.