Take the direct approach to an independent board seat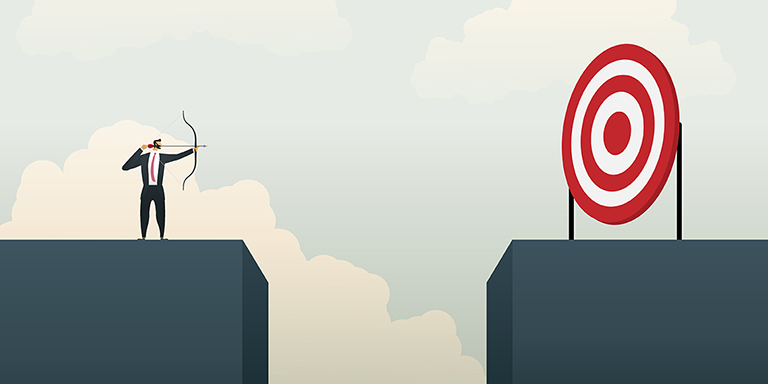 In this article, I want to share with you the most feasible but underutilized way to gain a board seat – by approaching an organization directly. Statistically, at least 15% of people are appointed by taking the direct approach to a board seat. You need to know how to do this in a measured and authentic way to be rewarded with success.
A large number of board roles are not advertised
At any moment in time, there are hundreds of available, unadvertised board roles out there. Plus, advisory board and committee member positions. They are local, they are national, paid, and voluntary. They are just waiting for you to be proactive and find them.
Many organizations have standing board vacancies that they rarely, if ever, advertise. They are always on the lookout for the right individuals to sit on their boards. Other organizations will refrain from spending time and money advertising their board vacancy. In the past, they have recruited successfully through networking and word of mouth. If their charter does not stipulate that, they need to advertise when recruiting a new independent board director; many find it more convenient and less stressful not to do so.
Why is the Direct Approach to an independent board seat so successful?
Taking the direct approach to a board seat works for several reasons:
You find board opportunities you would not have found through traditional means, such as an advertisement or a board-matching website.
Because the role is not advertised, you are likely to be just one of a handful of candidates, if not the only one—less competition for the position.
If you are not the only candidate, your proactive measures may set you apart from the others.
There is another, less apparent reason why this approach works. You are making the process easier for the organization. If you have ever been involved in any formal recruitment process, you will know that it is time consuming, costly and resource-intensive. Boards often want to avoid these if they can. 
How to take the direct approach to a board seat
The direct approach to an independent board seat is similar to the method you would take when developing other professional relationships.
STEP 1 – Have a list of target organizations
Develop a list of organizations you want and can be appointed to. Start with at least 6-12 realistic target organizations. Consider these 8 points when compiling your list.
STEP 2 – Conduct researched
Approaching an organization that doesn't know you and that you need to learn more about will only result in disappointment. You need to be well prepared. 
Extensive research will provide you with the following:
Critical insights into the organization and the industry that they operate in
Opportunities to show where and how you can be of value
References to people, events or experiences that both you and the organization have in common
Ways to demonstrate your passion for the organization
STEP 3 – Approach the right person
We know that in most cases, the Chair is the ultimate decision-maker, and sooner or later, you will have to speak with them. However, this may not be that time. The Chair is the person you are likely to have only one chance to impress, so don't blow it here. Select another target, such as a board member, to approach first. If all go well, they will recommend you meet with the Chair.
STEP 4 – Know your Board Pitch
Know and practice your board pitch or elevator pitch. Remember, you must then be able to define your value at board level. Be clear about what you have to offer and your unique selling point (USP). It should be a part of why you approached them in the first place. Have your Board CV ready in case you are asked to provide it. Not being able to provide one will show that you are not serious about working on their board.
STEP 5 – Know what to say & how
Most initial introductions will occur via LinkedIn or email. Very few people will thoroughly read a 2,000-word introduction email. In the best-case scenario, they might skim over it. Writing a concise message demonstrates your respect for their time.
Don't spam organizations with a generic email or Linkedin request. Use your research to personalize the content. Try to keep the email to three to four paragraphs:
Opening: Email greeting and pleasantries
Paragraph 1: A quick introduction and summary of why you are reaching out.
Paragraph 2: A few sentences about yourself, any mutual connections, and any past experiences that could be relevant to the reader.
Paragraph 3: Use your newly acquired knowledge to address any challenges the organization may face and offer solutions, including how you can help.
Please don't leave it there
Follow the organization on social media and company LinkedIn pages, and keep up with industry news and notifications.
Signup for their newsletters.
If you have made a connection with an individual, nurture that connection.
Volunteer with the organization or attend their events.
If a board position is not currently available, you want to be on the radar of the right people when one does.
We can help you
Mastering the direct approach and establishing an extensive target list, covered extensively in our Board Appointment Training Series. The 18-module online training series and the How to Unlock Hidden Board Opportunities masterclass is exclusive to our Board Appointment Coaching Program PLUS.
About the Author
David Schwarz is CEO & Founder of Board Appointments. He has over a decade of experience in putting people on boards as an international headhunter and recruiter. He has interviewed hundreds of directors and placed hundreds into some of the most significant public, private and NFP director roles in the world.