Download your FREE copy of our Board Appointment Guide
A board appointment can be life and career changing. In fact, studies have shown that people who have Board Directorships are more appointable, earn more, are unemployed less and have better networks. So, regardless of where you are in your career – starting out, considering retirement, wanting to future-proof your career, considering a career change, or you are an experienced executive – a board appointment must be part of your career plan and professional development.
However, gaining a board appointment is a highly competitive exercise so it is critical you understand how people are appointed and how to separate you from your competitors. This guide will assist you through the minefield of the NED recruitment process. Contained within is advice on the pillars of a board appointment including how to write your Board CV & Cover Letter.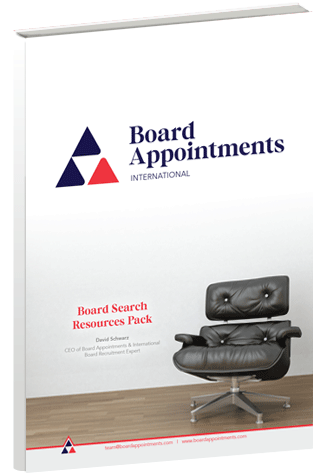 Get your free copy of Board Appointment Guide
Find out how to gain a board appointment far quicker than you might imagine.