What are the selection criteria for independent board members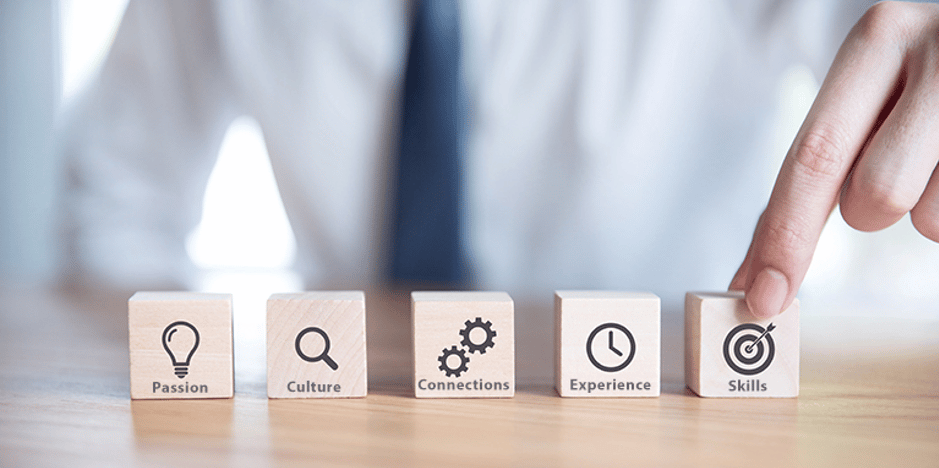 Gaining an independent board seat is a highly competitive process. To stand out in that process, you must understand the selection criteria for independent board members. I have worked with hundreds of organizations to recruit new board members as a recruiter. I can share with you the five core and several supplementary selection criteria for independent board members.
The 5 Core selection criteria for independent board members
There are five core selection criteria that you must be able to address when putting yourself in the running for most independent director positions. The specific details will vary and be tailored to an organization's needs at the time. However, five elements are the most valued and in demand by boards.
#1 Prior Board or Governance Experience
Boards seek assurance that new independent directors will not risk the board's reputation or the organization's future. They also seek confidence that the candidate can do the job. These risks can be reduced by appointing someone who can demonstrate past performance and successes, preferable in a board role.
So, if you have board experience, tell them. Make it clear that you fully understand the role of an independent director and the responsibilities, plus how boards and governance work. Demonstrate this by highlighting board achievements and successes attained during previous or current tenures. This includes any voluntary or not-for-profit board and governance experience you have gained.
If you don't have board or governance experience, take inspiration from the fact that everyone has to start their board career somewhere. However, you need to address this criterion differently. Are you able to engineer some governance or board-level experience? The key here is board-level, strategic organizational or top-level industry experience. That includes serving on internal, external, industry or community committees. Internal or external roles reporting to boards also show that you are competent at working with and understanding boards. Strategic or macroscopic executive experience can translate to board-level experience.
#2 Executive Skill & Experience
The key here is to look at the big picture by asking yourself what you have to offer a board. Which of your executive skills and experiences are valuable at the board level? What skills do you have that are transferable to a board role? These are the questions you should be able to answer clearly and effectively. 
This sounds like a tough task. But an easy way to do this is to consider "how your skills and experience can mitigate risk at board-level?"  Ask yourself, "what negative situations (risks) could happen to the organization if they did not have your skills or experience on the board?".  On the flip side, ask yourself, "what positive things can result from your skills and experience?".  This is also an opportunity for you to advocate your executive skills and experience that they may have overlooked or not even considered. IT specialist skill is one of those examples.
#3 Networks & Connections
Most boards consider a candidate's networks and connections as valuable assets. The right connections can open doors, build strategic partnerships and generate financial opportunities. 
Delve into your networks and analyze your connections, personal and professional. Also, consider their 2nd level connections, the individuals, organisations and industries they are connected to. Determine which could be of value within a board context. 
You should never underestimate the value of your connections. They may offer more to an organization than you first thought. It just takes some time and research. Once established, incorporate your networks and connections as a unique selling point (USP) component. Make time to regularly chip away at building and managing your connections.
#4 Passion
Don't underestimate this one. Passion is the key to being an effective independent director; boards and chairs know this. Potential board candidates must have and be able to demonstrate authentic passion for the organization. 
You need to be passionate about the following:
What the organization does
What does the organization stand for
How they conduct themselves
You also need to be passionate about serving as an independent director. Independent board roles require commitment as they are often stressful, time-consuming and poorly remunerated. 
Board members with no passion for the organization or the role can cause rifts within the board. The consequences can be detrimental to you, the board and the organization. The kind of passion required here can not be manufactured, so you must be true to yourself.
#5 Fit
Cultural fit is difficult to define or quantitate, but chairs, at least, see it as critical selection criteria for independent board members. Every organization has its own culture, and every board will have its own sub-culture. In most scenarios, a board member should suit the organization's culture to represent the stakeholders. 
The board is also weary about disrupting its own sub-culture or ecosystem. For the organization and the stakeholders, that may be a good or a bad thing. At the end of the day, the chair will not want to appoint a potential disrupter. 
I recommend you research the organisation's and the board's culture before applying for any board role with them. You may need to reach out to industry partners, past & current employees and past board members. From there, you should be able to assess your compatibility and, if favorable, articulate it.
Supplementary selection criteria for independent board members
There are many supplementary selection criteria that organizations may stipulate when recruiting a new independent board member, or you can use them to separate yourself from your competitors. These requirements will vary by organization; and the current issues, risks or goals they face. 
These supplementary criteria include:
Diversity
A diverse board can make more effective decisions by reducing the risk of 'groupthink'. Board members pay more attention to managing and controlling risks and better understand all the organization's stakeholders. Diverse backgrounds, experience and networks in the boardroom are now expected from industries, regulatory bodies, partner organizations, employees, shareholders and customers. Diversity is more than just gender. There are 6 strands of diversity to consider – gender, race, religion, age, sexuality & disability.
Governance Qualifications 
Not all board roles require candidates to have Governance Qualifications. However, if you are serious about becoming an independent director, I highly recommend you consider completing a Governance certification. I. Not only will it make you a more attractive and qualified candidate, but your studies will also make you a more diligent director.
Soft Skills
Soft skills are character traits and interpersonal skills that define how a person interacts in the workplace. Many use the term "soft skills" to describe a person's emotional intelligence quotient (EQ). Soft skills include emotional skills, interpersonal skills, communication skills, listening skills, problem-solving skills, strategic thinking, leadership skills, critical thinking, collaboration skills, adaptability
Industry-specific Knowledge
Some boards operate in highly regulated industries. They face specific complexities and constantly changing regulatory demands. Specialists' knowledge is required to ensure the board can balance the organization's needs against what is required for regulatory compliance. These industries include health care, pharmaceutical, banking & finance, insurance, energy, construction and telecommunications.
In Summary
When it comes to the selection criteria for an independent board member, like any role, it will vary by organization and their needs at the time. However, there are five core selection criteria that organizations and chairs look for in board candidates
Governance Experience: Someone who has done the job successfully before.
Skills: Someone who has the skills required by, and will add value to, the board
Connections: Someone who knows the sector and whose connections bring additional value to the organization.
Passion: Someone who wants to see the organization grow because they are passionate about what they do.
Culture: Someone who will fit into the culture of the board and the organization.
By understanding what the gatekeepers and chairs are looking for, you can address them formally (in your board pitch and board cover letters) and informally (when developing your board network or taking the direct approach to gaining a board appointment). It will make you a more compelling candidate in the highly competitive board appointment process.
About the Author
David Schwarz is CEO & Founder of Board Appointments. He has over a decade of experience in putting people on boards as an international headhunter and recruiter. He has interviewed hundreds of directors and placed hundreds into some of the most significant public, private and NFP director roles in the world.